What is PRIIPs Regulation?
PRIIPS is a European Regulation (PRIIPs Regulation) which is effective as of 1st January 2018.
The Regulation imposes the implementation of a "Key Information Document" (KID) for retail investors (and therefore including applicants to a life insurance contract) that describes the key features of a product in a clear and understandable manner, before any contractual engagement takes place.
The Regulation aims at a better protection of the retail investor by improving the transparency of a product and then the comparability between different financial products within the Member States of the European Union.
Timeline



What happened from 1st January 2018?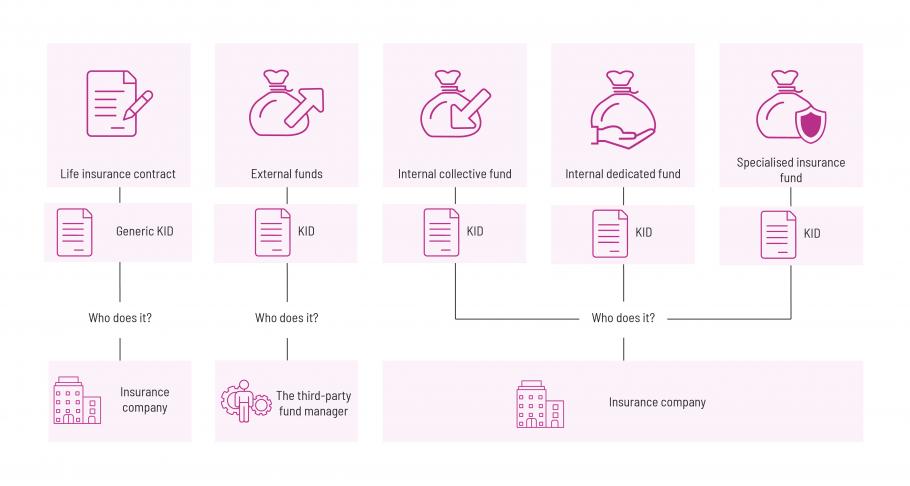 What to do?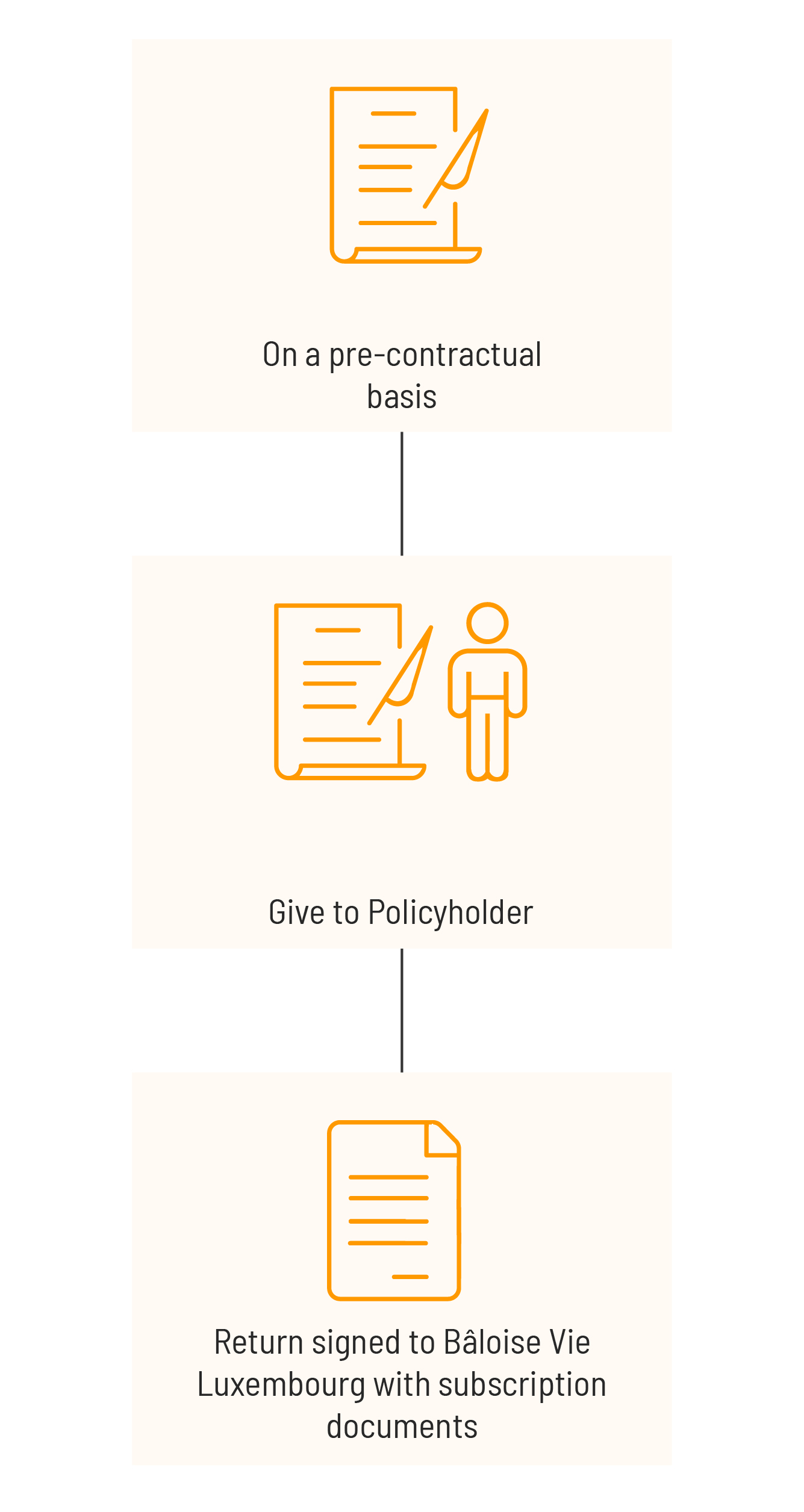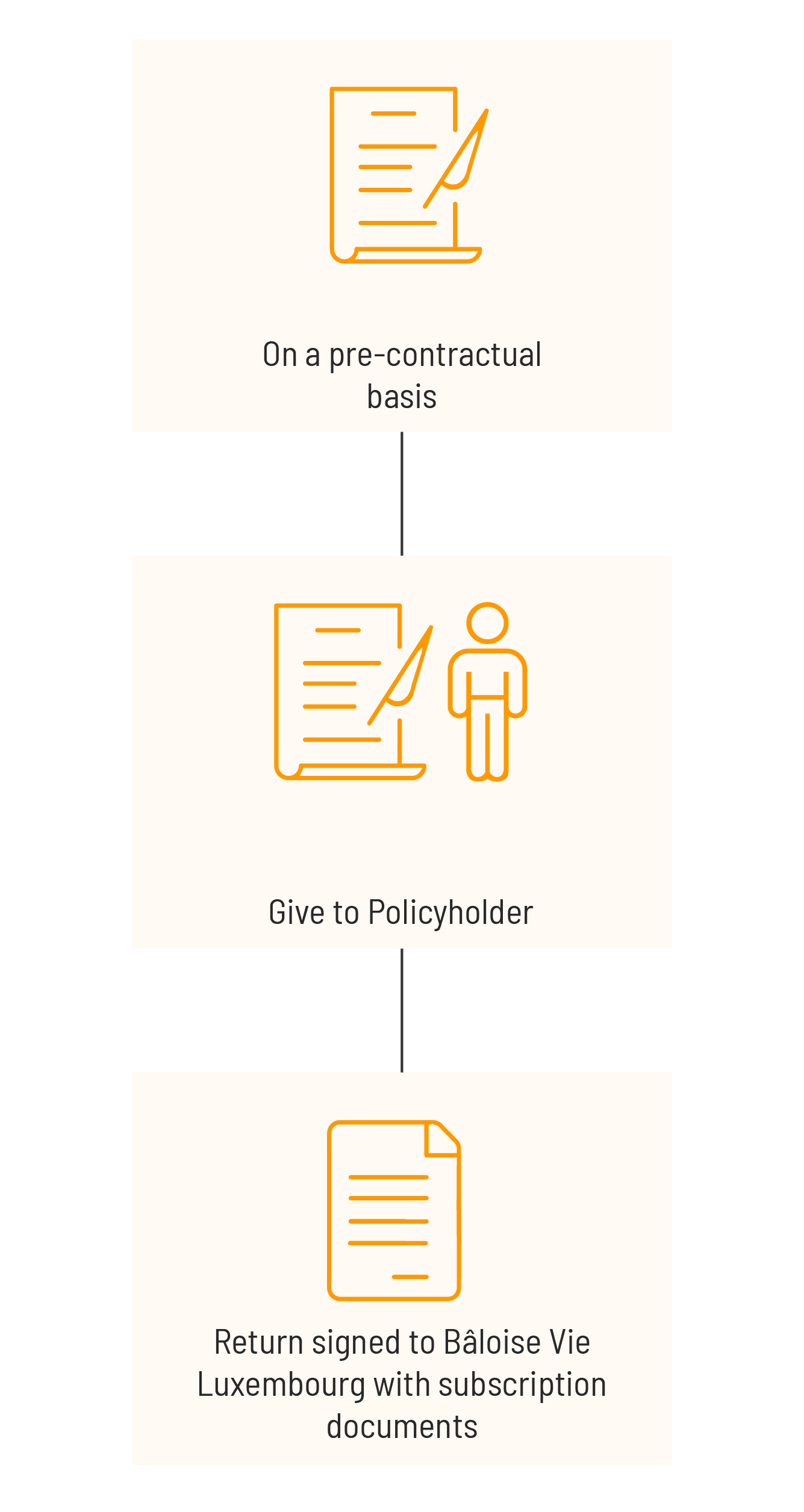 During life time contract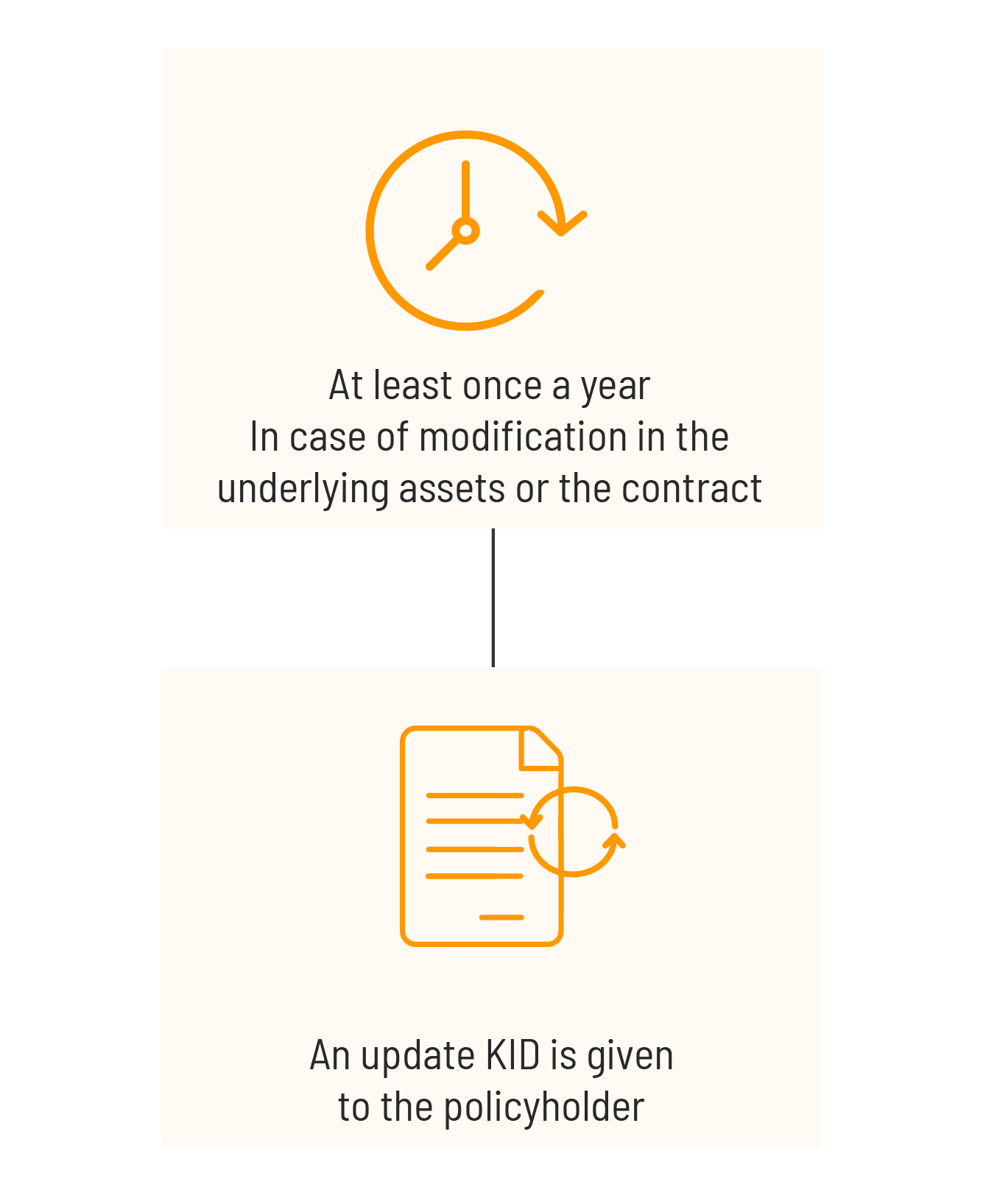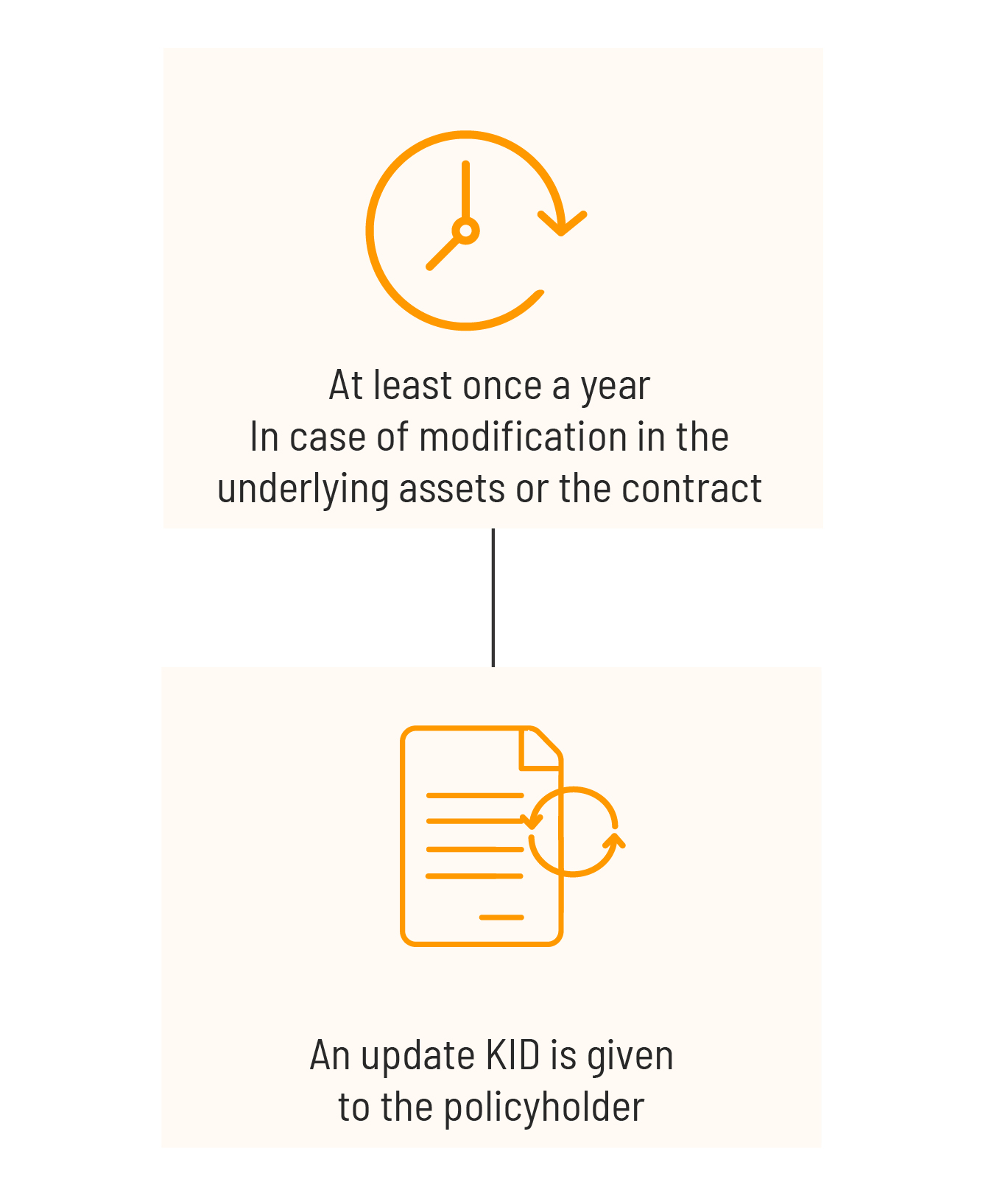 What should be included in the generic Key Information Document (KID) presented to the policyholder?
 

KEY INFORMATION DOCUMENT
Purpose
Purpose of the KID
 
Product
Generic information on the product and the provider marketing it: contact information ...
 
What is the product?
 
What type of product it is: the objectives, what type of investor should invest in it, its description
What are the risks and what could get I get in return?
What is the risk and the potential return of the product (scenario)
What happens if the company is unable to pay out?
 
What should happen in case of default of the product provider?
What are the costs?
The overall cost structure of the product
How long should I hold it and can I take the money out early?
The investment horizon: how long should I keep the investment and can I withdraw prematurely
How can I complain?
How to make a claim
 
Other relevant information
 
Other relevant information on the product or the company
The contents of this theme
What is PRIIPS and what impact does it have on the life insurance contract?
PRIIPS is a regulation that requires to provide the policyholder of a Luxembourg life insurance contract with a Key Information Document (KID) that describes the main features of the product before subscription.