Back to the list of contributors
Carlos
Montalvo
EMEA Insurance Risk and Regulatory leader
Carlos Montalvo joined PwC in 2016, following a career of more than 15 years in the area of regulation and supervision of insurance undertakings and groups.
He is EMEA Insurance Risk and Regulatory leader, anticipating regulatory trends and providing coordinated responses that benefit from his expertise in the global and European regulatory landscape.
Until end March 2016, and since 2011, Carlos was the first Executive Director at the European Insurance and Occupational Pensions Authority, in charge of its management, multi-annual and annual work programs, organization, people and finances. Prior to that, Carlos was appointed (2007-2010) as Secretary General of the Committee of European Insurance and Occupational Pensions Supervisors. During his mandate, he was deeply involved in the European response to the financial crisis and the Technical Advice development to build up Solvency II.
Carlos also played a number of relevant roles at the Spanish Insurance Supervisor (2000-2007), including representing Spain at Council meetings during Solvency II negotiations, or at CEIOPS Board.
Carlos has also been invited by the World Bank, the IAIS and the International Monetary Fund to take part on debates and events as a relevant expert on risk-based supervision and keynote speaker."
PUBLICATION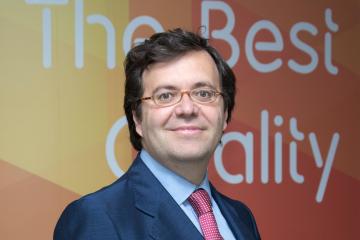 Why was the KID (Key Information Document) introduced?