Back to the list of contributors
Margherita
Cutrera
Wealth Planner - Bâloise Life International
Margherita Cutrera graduated with honours in Law from the University of Palermo and  afterwards obtained an LL.M (Master of Law) in International Tax Law from the Business and Economic University of Vienna. In 2014 she attended a postgraduate course in International Individual Taxation at the University of Lausanne in Switzerland, UNIL.
She worked in Luxembourg from 2011 to 2017. First in PwC Luxembourg, in the Private Wealth department where she assisted international clients and then in Ca Indosuez Wealth Europe as Senior Wealth Planner in the Italian team where she gained experience in trusts, generational transition, unit-linked life insurance contracts, investment funds, asset protection, corporate structure management and international planning.
From 2017 until 2020 she moved to Portugal. There she worked in PwC Lisbon in the International Tax Structuring department where she was in charge of an international client.

At the beginning of 2021 she returned to Luxembourg and is currently working, in the Wealth Management and Product Development International Life department as Wealth Planner, where she is in charge of the Italian and Portuguese markets.
PUBLICATION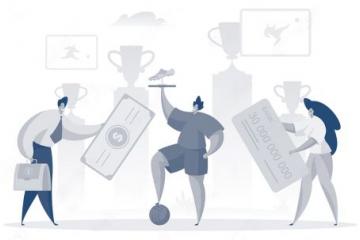 14.06.2021
Reading time: 3 min
Professional sportsmen and women: why carry out asset planning as soon as possible.