Back to the list of contributors
Grégory
Homans
Partner, Dekeyser et Associés
Grégory Homans has been a lawyer at the Brussels Bar since 2005. He joined the tax law firm Dekeyser & Associés in 2006 and became one of its managing partners in 2018. 
He is specialised in wealth planning in a Belgian and international context, both for civil and tax aspects.  
His areas of expertise include family property law, tax law (direct taxes, registration and inheritance), civil law on inheritance, gifts and matrimonial regimes, life insurance, Belgian private foundations, structuring of real estate purchases and tax regularisation. 
He has developed particular expertise in the Franco-Belgian field, which enabled him to join in 2013 the "Brussels-Lille-Paris" group from the Estate Planning Skill Group experts network.  
Since 2015, Grégory Homans has also been in charge of the Estate Planning class at the UCLouvain (UDA).  
He frequently gives legal and tax lectures in Belgium and abroad. He provides regular legal columns in various media and contributes to numerous collective scientific works (e.g. "Franco-Belgian wealth management: legal and fiscal aspects", published in November 2018, Anthémis).  
PUBLICATION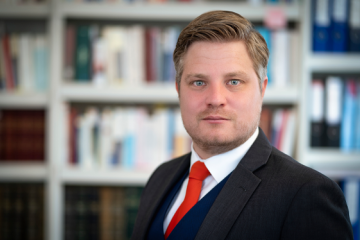 Handling of a life insurance contract between France and Belgium?