Back to the list of contributors
Marc
Gouden
Partner – Philippe & Partners
Marc Gouden is a partner of Philippe & Partners since 2005. He is a member of the Luxembourg (his home country) and Brussels Bars. As a member of the business law department he provides legal advice, assistance in contracts negotiation, as well as litigation (including arbitration) services in (international) contract law, insurance and liability issues and the energy sector. 
More than 15 years of close collaboration with the insurance and energy sectors have allowed him to acquire in-depth expertise in these areas of law, but also a good knowledge of the products, assets and risks of those sectors.
In insurance law, Marc Gouden provides comprehensive assistance to insurance companies, from the establishment of an entity, through the regulatory, compliance and governance aspects, legal assistance in the development of new insurance products, trade agreements / intermediation agreements, to possible litigation related to insurance policies. An important part of the activity is focused on life insurance and "financial lines" insurances.
In energy law, Marc Gouden provides comprehensive assistance to companies active in the electricity and gas markets (suppliers, producers, network operators, etc.), from licenses and authorizations, through regulatory, compliance and governance aspects, contractual or regulatory relations between market players, renewable energies (wind, photovoltaic, etc.) and nuclear law, the liability of the various players, up to potential litigation.
Marc Gouden holds a law degree with a specialization in tax law (ESSF) and certificate in SME management (ICHEC PME-Plus).
Marc Gouden is also an independent director, member of the committee of the Belgisch-Deutsche Juristenvereinigung and member of the Association of Insurance Lawyers (AJA).
PUBLICATION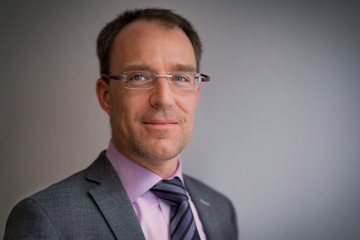 How does the Luxembourg capitalisation contract work ?