Back to the list of contributors
Karine
Vilret
Partner - Avocat à la Cour - Luther
Karine Vilret is a Partner at Luther and specialises in insurance, business law and litigation. She heads the Dispute Resolution and Litigation practice group.
In 1994, Karine Vilret graduated from l'Ecole Nationale de Procédure de Paris. She passed her exam as a French bailiff (huissier de justice) within the same year. She mastered in business law from the Université Panthéon-Assas Paris II in 1996 and graduated the same year from EFB des Barreaux de la Cour d'Appel de Paris and worked for a well renowned French Law Firm. Admitted to the Luxembourg Bar in 2000, she set up the law firm Vilret-Avocats.
With more than 20 years of practice, Karine has extensive experience representing institutional, corporate and private clients and assisting them on domestic and international insurance and financial matters. Her work has covered a broad range of industries, including insurance, banking and financial services.
Author of renowned publications in her field of experience and reference books on life insurance, Karine has also been top-ranked by clients and peers in the Legal 500 and Leaders League guides and recommended as a leading lawyer in Insurance and litigation:
"The 'proactive and highly analytical' Karine Vilret applies her vast insurance law regulatory knowledge to advise on non-contentious and contentious matters."
Member of the IBA Women Lawyers' Interest Group, the French Chamber of Commerce and Industry in Luxembourg (CFCI), the FFCEL (Fédération des Femmes Cheffes d'Entreprise du Luxembourg), the Professional Association of Luxembourg Insurers and Reinsurers (ACA), Karine is also ALCO's honorary administrator, founder of ALCO's Insurance section and editor-in-chief of ALCO's Bulletin and a member of LAFA (The Art Law and Art & Finance Association). Karine is a lawyer accredited by the French Embassy in Luxembourg.
The last book of Karine Vilret "Précis de droit luxembourgeois de l'assurance-vie" is available here (french only).
PUBLICATION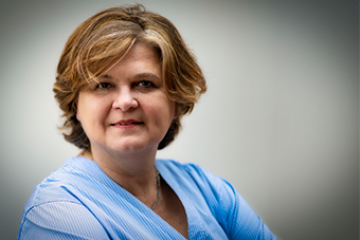 Why pledging a life insurance contract ?