Back to the list of contributors
Manuela
Martellino
Manuela Martellino - Deputy Head of Legal Department
Manuela Martellino graduated with honours in Law from the University La Sapienza of Rome in 1997 with an experimental thesis on comparative constitutional law. She completed an LLM in International Law at the University of Trento and obtained the qualification of Lawyer at the Court of Appeal of Rome in November 2001.
Manuela has acquired a decade of experience as an experienced bail bond attorney at the multinational company Atradius Credit Insurance NV in Rome. In particular, Manuela held the role of Manager of the legal department litigation sector coordinating a team of 10 people.
On 2014, she moved to the Grand Duchy of Luxembourg as Tax&Legal expert for the life sector at major life insurance companies in Luxembourg.
Since October 2020, she has been working in Bâloise Vie Luxembourg SA as Deputy Head of Legal of the Life International division of the Company, dealing with the Italian market, and all matters that may have a transversal impact on the others  markets.
During her working career, she has also obtained a Master in Asset Protection and Transfer from Il Sole24 as well as a Master in Wealth Management and Wealth Planning organised by Ipsoa.
She is the author of articles and publications in specialised magazines in the sector.  She speaks Italian, English and French.
PUBLICATION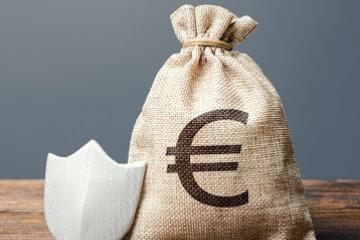 30.09.2021
Reading time: 5 mn
The new role of banks in Italy in the case of pledge of a life insurance policy.