Jean-François
Renard
Head of the Asset Management team - Bâloise Life International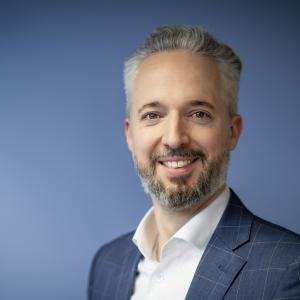 Jean-François Renard is Head of Fund Valuation and Investment Controlling in the Asset Management team at Bâloise Vie International.
With a degree in International Commerce, Jean-François began his career in the financial sector in 2002 with a private bank in Luxembourg and then, in 2004, he switched to International Life Insurance.
He spent a large part of his career at Lombard International and assisted in the creation of the Investment Compliance section. He also worked on projects such as the roll-out of Look-Through and improving the data quality for SOLVENCY II.
As part of his role as Head of the Asset Management team at Bâloise Vie Luxembourg, he is responsible for valuing all the assets underlying the company's policies and for conducting the appropriate controls relating to the rules established by the insurance regulator, the Commissariat aux Assurances. He also assists various teams in the analysis of new products and manages the Private Equity section.
 
jean-francois.renard@baloise.lu