Back to the list of contributors
Adrien
Figliola
Asset Controller - Bâloise International Life
Adrien is an Asset Controller within the Fund Valuation & Investment Controlling department at Baloise Vie International.
After completing his university studies at HEC Liège with a Master's degree in "Banking and Asset Management", Adrien began his career in 2014 with KPMG Luxembourg in the "Real Estate" department. 
From 2015, he moved to private equity by joining Quilvest Luxembourg where he developed his knowledge on fund of funds investments through various activities such as accounting, investment monitoring, fund administration and investor relations in general. He was also involved in a major digitization project.
Adrien is currently finalizing an international certification specialized in alternative investments "CAIA".
Adrien joined the Fund Valuation & Investment Controlling department in June 2018. He is in charge of the various controls required by the regulator on the assets held in the company's portfolio, the monitoring of illiquid investments and the analysis of new products before their introduction into the portfolio. Finally, it contributes to the preparation of quarterly reports for the Commissariat aux Assurances.
PUBLICATION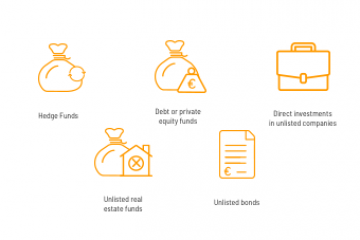 16.12.2019
Reading time: 5 min
Advantages and constraints of unlisted investments.